yeah.
post harini adalah sambungan kes hari tu..
alhamdulillah.Bluetooth Gps aq dh slamat di ambik dan working 101%hoho..
Tapi sebelum tu,bwh ni adalah reply drpd navi-world
Dear amirfazwan,

Hello,

Sorry to hear that. I declared the item as a gift without any value when I shipped the item out. It can not 100% avoid the situation due to the customs will check the parcel randomly.

And according to my international shipping policy that import duties, taxes and charges are not included in the item price or shipping charges. These charges are the buyer's responsibility. Please check with your country's customs office to determine what these additional costs will be prior to bidding/buying.

I can offer you an invoice via Email than it may help you with it. Please feel free if you have any questions.

Thank you for your patience.

- navi-world
jadi,kes sebenarnya adalah,setiap alat telekomunikasi spt handphone (aq pn xsure knapa GPS pn kna) yng diimport dari luar negara mestilah mempunyai permit.
Sbb tu bluetooth GPS aq kne tahan kat kastam.
jd,aku terpaksa la pergi ke SIRIM utk dapat kan permit yg brnilai RM100.Disebabkan aq bli dua,kongsi dgn kwn aq..jadila RM50 sorg.
Lepas dh daftar permit,barula boleh ambik GPS aq kt kastam..sgt annoying..=.="..slmt xjauh sgt..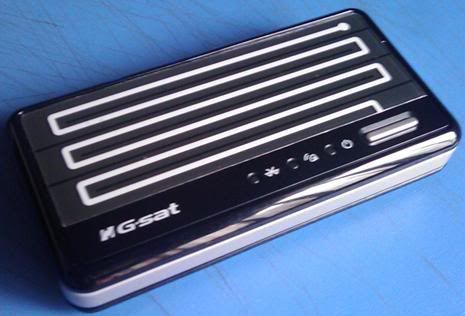 kecik je GPS ni..dlm gmbr nmpk besar..=P
rsnya nnt PSM nk buat application guna GPS..yosh!
PSM!?Projek Sarjana Muda,project tahun akhir utk bdak2 UTM nih..
follow my thread regarding the usage of bluetooth GPS together with Archos 70 IT at:xda-developers